What Is Art Deco?
The name "Art Deco" is extracted from an exhibition that took place in Paris. In this exhibition, the French designers showcased their work in a new style. The main features of Art Deco are colors that reflect luxury and richness, detailed work, and bold geometry. This style was also widely found in the ancient days. Talking about Art Deco glass pieces, they all come in different shapes and sizes. 
Such glass pieces have unique designs, vivid lines, rich colors, and patterns. They also have intricate designs that are very famous and unique. The paintings of the early 20th century inspired this style, and it is also famous for its lavishness and exclusivity. They are just a perfect example of the art of the Paris exhibition. They also use female figures and animal patterns sometimes. This kind of feature makes them stand out in the crowd.
Some of the famous designers who have primarily influenced glass Art Deco include Maurice Marinot, Etling, Gabriel Argy-Rousseau, Francois Decorchemont, and Schneider.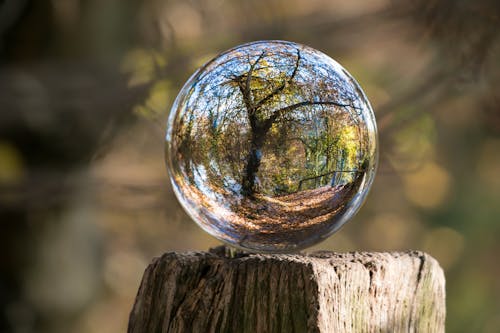 Famous Art Deco Glass Pieces
Rene Lalique Oranges Vase
This exclusive vase was made in France in the year 1926. It has black enamel on it and looks extremely stunning. It was created in Lalique glassworks.
Wall Lights
This pair of wall lights were created in France in the year 1925. Sabino designed this light. It has bronze sconces all over, which is silver in color.
Enameled Bowl
It is an enameled glass bowl and has a silver color mount. It is a beautiful and rare piece which was made by Pierre D'Avesn.
Thus, we can conclude that Art Deco glass is very beautiful. However, it is important to note that these are equally delicate. So, before jumping to get one, make sure to check these pieces carefully. As one broken part of this piece can completely lower down the value.
How To Clean Glass Decor Pieces
Remove your watch, ring, or bracelets.
Wear gloves before you start.
Put the glass on a padded surface.
Put the glass in a bowl and not on the sink.
There is a risk that you might hit the piece somewhere on the sink or even on the tap.
Be very careful while checking the amount of heat exposure to the glass piece. Use lukewarm water. Never use very hot water.
Also, use filter water instead of tap water.
Use a pinch of detergent. Make sure not to use a lot of them.
Don't be in a rush to clean them. If you have many glass pieces to clean, do it one by one.
Dip the piece in the water first and then start the cleaning kit.
I hope these cleaning tips helped!